ABOUT OUR COMPANY
IFAA was founded in 1989 and over the years we have grown and evolved exponentially into General Maintenance, Interior Decoration & Electrical Contracting Company with a cliental covering the entire UAE. Today, we undertake comprehensive maintenance of Civil & MEP works at oil and gas plants, steel and aluminum plants, hotels, banks, sports facilities, education campuses, commercial buildings and residential communities etc., Besides executing turnkey projects for Civil works including renovation, refurbishment and repair works.IFAA places great emphasis on its relationship with clients and we pride ourselves on the ability to respond to your contracting requirements in an efficient and cost effective way.
IFAA General Maintenance & Decor LLC is committed to building long-term relationships based on integrity, performance, value, and client satisfaction. We will continue to meet the changing needs of our clients with our quality services delivered by the most qualified people and latest technologies.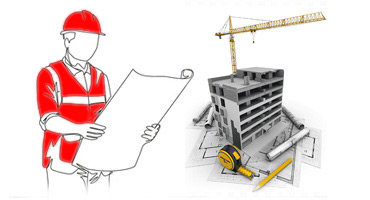 IFAA's vision is to be the leading Maintenance & Decor company in our chosen markets, sought after by potential clients and employees for our track record in reliable execution, cost effectiveness, and world class technical sophistication.
WHY CHOOSE US?
Key Reasons to prefer IFAA
Proven potential to deliver multiple services under one umbrella like MEP & Civil Maintenance, Refurbishment & Fit out Projects, MEP Installations & Soft Services in the U.A.E.
Proven Safety Track record.
Exposure in providing services to diversified sectors like Oil & Gas , Residential, Commercial, Education Institutions, Sports facilities, Public utility facilities.
Good Track record in long term business association with our Clients.
Conducting need-based training programmes to enable our workforce to deliver quality services.
OUR CORE VALUES
Excellence
We strive for excellence in quality, and we continuously innovate, utilizing advanced technologies
Teamwork
We insist on mutual respect, cooperation and mutual encouragement to achieve each individual's potential
Integrity
We act with reliability, honesty and fairness
Commitment
We are fully dedicated to delivering our objectives through the most efficient use of resources
Sustainability
We are committed to safeguarding all stakeholders, including especially the health and safety of our employees, society as a whole and the environment
Accountability
We are fully accountable for carrying out our responsibilities in accordance to the values and principles of IFAA
Start Executing Your Projects Today !
The Highlights of IFAA Maintenance Programs
PROJECTS COMPLETED RECENTLY
CONTACT US
We will continue to shape our business, image and culture to build on our inherent strengths. With our strong team we can build on what we already do well.
Address
26 th A Street, Warehouse No 5,
Umm Ramool, Rashidiya, P.O. Box: 23293, Dubai, United Arab Emirates.
Phone Number
04 227 3046 or (+971) 52 201 9989
E-mail Address
Follow Us